​Your body is a perfect machine. We work to improve it.​
​​PRODUCT RANGE​
​​The new Jaked wetsuits line is focused to the particular needs of Triathlon swimming phase thanks to the highly technical content of its products. A top quality range featuring: revolutionary design, technology and the right sporty look.
​

​​
---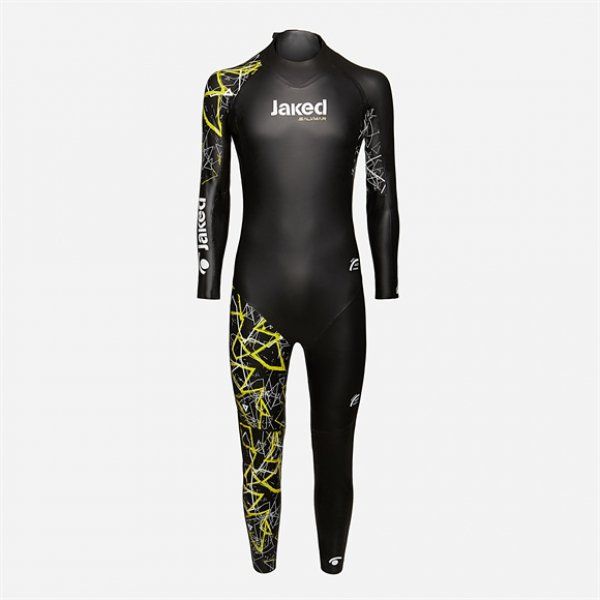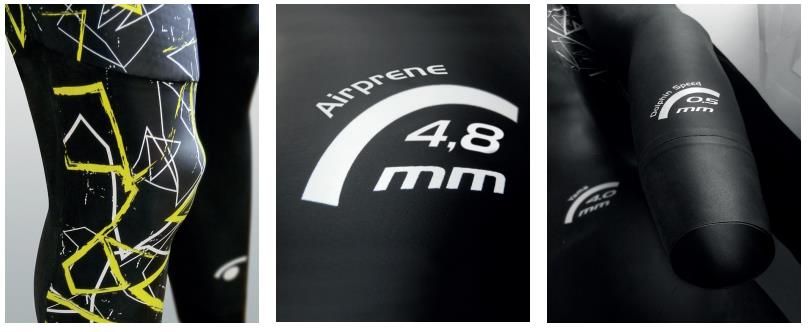 SHOCKER MULTI-THICKNESS WETSUIT ​JCWSU99003​

​5,600.00 HKD
Premium quality materials, different thickness from 4.8 up to 0.5 mm and raw edges ensure maximum water perception to achieve the best performances with great freedom of movement. ​

---
Material :
≥ 100% Yamamoto neoprene with latest generation cells
≥ JY Stretch low-friction inside lining
≥ Professional zipper with salt resistant metal slider
Structure :
≥ 4.8 mm closed-cell neoprene, highly compressive on thighs to increase buoyancy
≥ 4.0 mm neoprene on the core area of the body, to guarantee heat insulation and compression
≥ 0.5 mm neoprene on shoulders, armpits, forearms and lower legs
≥ Watertight raw edges on wrists, ankles and neckline, to easily and quickly remove the wetsuit
≥ JP Heat Tape system on the inside for a total waterproof sealing.
Key factors :
≥ Maximum freedom of movement
≥ Great water perception
≥ Minimum hydrodynamic resistance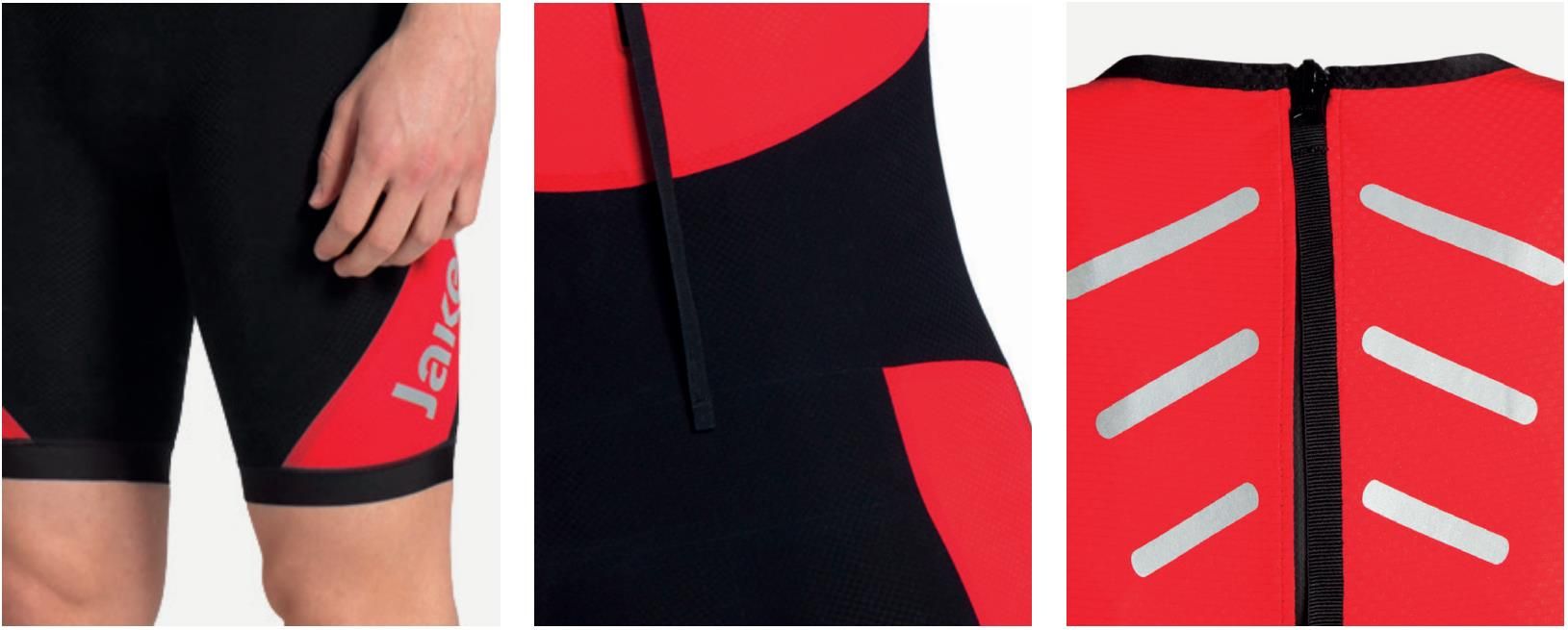 BOOSTER TRIATHLON UNISEX SWIMSKIN ​JABYU99001​

​2,350.00 HKD
Swimskin strongly suggested for Triathlons where the use of wetsuits is forbidden (watertemperature above 21°C).​

---
​Fabric :
Insertion of a carbon thread in the woven fabric construction: promotes optimum muscle compression and also reducesvibrations. Garment fabrication using heat welding structural techniques: the latest generation tapes with increased mechanical capacity replace the seams, reducing friction drag of the garment in water.

​Features​:
"ACQUAsuACQUA" EFFECT: this process creates an ordered structure of grooves and veins in the fabric, ideal for reducing the contact time between the water molecules and the surface of the garment. The result is enhanced water dispersion and reduced absorption by the fabric and improved swimsuit "slide" during the swimming race phase. The combination of these water molecules on the outer surface of the garment helps to create a water film, which generates the ACQUASUACQUA slide effect!


​​HIGH PERFORMANCE TRIATHLON​
WETSUITS: SIZE CHARTS
The sizes are for guidance only.
Each model may offer a different fit which may also depend on the fabric.
​
​